Emphasis is on a friendly and relaxing space that caters to the individual needs of the client.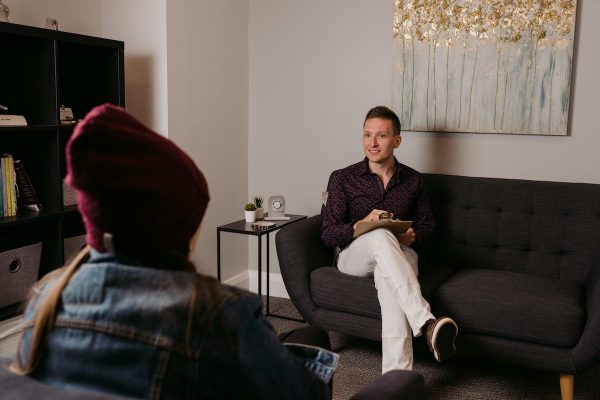 Registered Psychotherapist
John Platt is a Registered Psychotherapist with the College of Registered Psychotherapists of Ontario. He holds a Master of Arts degree in counselling and spirituality, as well as a Bachelor of Arts (honours) degree in clinical psychology. After providing counselling and psychotherapy in the Ottawa area for the last three years, John is excited to be part of the Resiliency Clinic as of June 2020.
John emphasizes providing a friendly and relaxing space that caters to the individual needs of the client. His therapeutic approach is integrative, pulling from multiple research based theories and treatment methods. In particular, John draws on attachment theory, polyvagal theory, cognitive behavioural therapy (CBT), acceptance and commitment therapy (ACT), and dialectical behavioural therapy (DBT).
John works with individuals over the age of 18 and has experience in a variety of issues, including anxiety, depression, interpersonal difficulties, workplace stress, trauma, grief, suicidality, self harm, addictions, and self esteem. He collaborates with clients to develop meaningful understanding of themselves and to construct appropriate action plans to create lasting change.
John practices under the supervision of Michelle Sorensen. He provides therapy in person, via telephone, and through webcam. If you are interested in working with him, please do not hesitate to reach out to arrange a first meeting.

Weekend appointments available.
Treatment available for adults (18+).