Psychology & Psychotherapy Services
Explore comprehensive therapy sessions and therapeutic services delivered by experienced professionals, promoting mental wellness and personal growth. Tailored solutions to address diverse needs and enhance mental well-being.
Your Privacy
Privacy of personal information is of the utmost importance in our clinic. We discuss our privacy practices in detail when first meeting a new client.
Therapy Sessions
We have a dynamic and dedicated team of regulated mental health professionals practicing psychotherapy and psychology for older adolescents and adults of all ages.
Most members of our team work with adults aged 18 and older providing individual therapy. Alyssa Malizia does provide couples therapy as well. Our registered psychotherapists are all supervised by Michelle Sorensen, the supervising psychologist for Resiliency Clinic. As a team, our mission is to provide compassionate and professional care to the many clients we serve.
At Resiliency Clinic, we provide therapy sessions treatment for issues including:
Anxiety (and anxiety-related disorders such as OCD, panic disorder, phobias, etc)
Depression
Anger, guilt and shame
Other mood or affective disorders
Coping with chronic illness, including diabetes, cancer, neurodegenerative disorders and other autoimmune challenges
Trauma
Grief and bereavement at all stages of loss
Burnout, supporting those making career changes or working towards return to work
Eating disorders and body image concerns
Interpersonal difficulties and communication work
Assertiveness training
Marital stress
Pregnancy losses such as miscarriage, stillbirths, and other medical trauma
Postpartum depression and anxiety
We use therapy approaches including:
CBT (cognitive behavioural therapy)
ACT (Acceptance and commitment therapy)
DBT (Dialectical Behaviour therapy)
Mindfulness modalities
Supportive counselling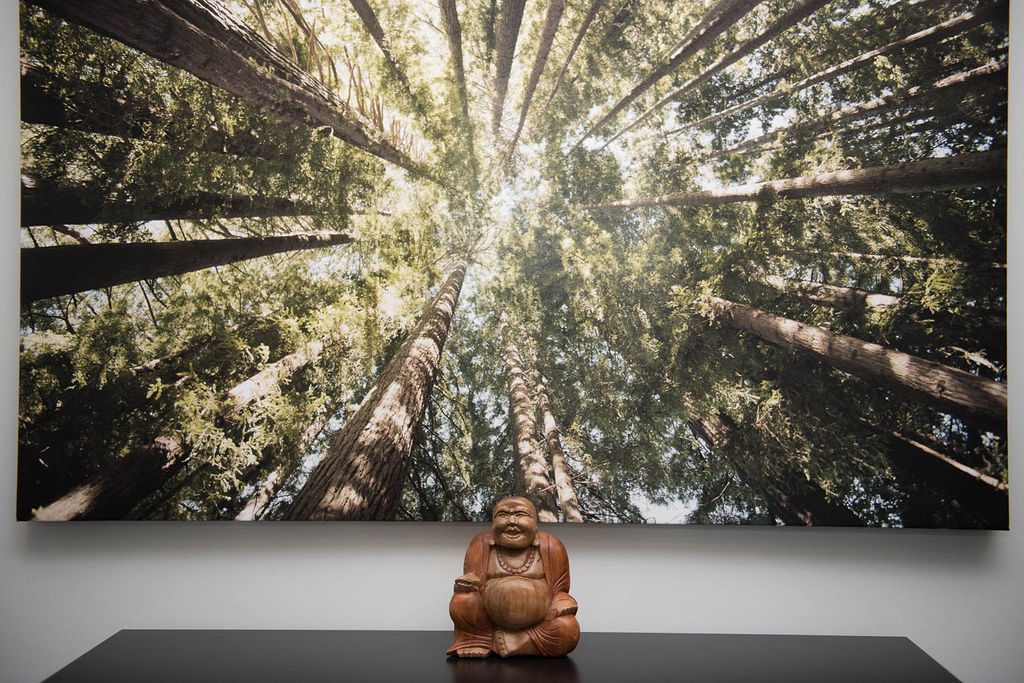 Mindfulness Training
Mindfulness is the energy of being aware and awake in the present moment. Mindfulness has been practiced for centuries but is increasingly being incorporated into modern psychology and psychotherapy practices.
Mindfulness is a very tricky practice to define. Simply put, it is the practice of inviting your awareness to the present moment, being open to sensations, emotions, or thoughts (whether pleasant or unpleasant) and practicing equanimity, compassion, and stillness in the face of distress. It is an excellent tool to use in building resilience and is taught both individually and in group format at the Resiliency Clinic.
Many of our clients describe the effects of their mindfulness practice as life-changing.
Leadership Resilience
It can be lonely being the one in charge! Leaders are at high risk for burnout, as they usually give so much of themselves and charge forward into new challenges and extra projects with drive and purpose. High achievers are not always mindful of the need for rest and recovery. In addition, those in leadership positions don't always have peers to turn to, as a counterbalance to the mentoring and support that they provide to others.
If you are in a leadership position and need a confidential and safe place to gain insight, reflect on values and goals, or help recover from setbacks or burnout, please reach out directly to Michelle  or request an appointment by clicking on the button below and choose the Leadership counselling option.
Michelle Sorensen, our clinical director, will respond and put you in contact with the right therapist. Our team has a group that specializes in these types of consultations and will help you rediscover your resiliency. Whether you are an executive in the private or public sector, an administrator within the education or healthcare system, a physician, or a business owner, we would love to hear from you.