Using an attachment-based psychodynamic approach to explore the self, foster insight and promote personal transformation.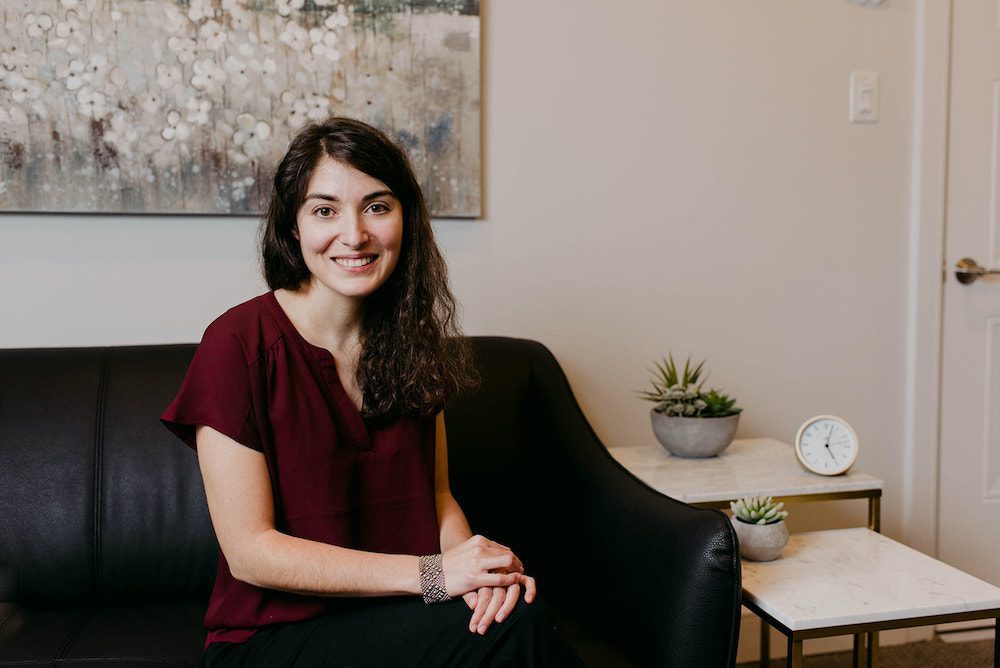 Registered Psychotherapist (Qualifying)
Laura is a therapist at the Resiliency Clinic. She believes that self-understanding is important for personal transformation. Using a gentle, introspective approach Laura provides clients with the space to be curious about their past experiences. She believes that personal transformation can happen to everyone at any age, it only takes a willingness to be vulnerable.
Laura has been volunteering and working in the field of addiction for 5+ years. She has direct clinical experience providing individual and group therapy to youth and young adults struggling with addiction and concurrent disorders. She also has experience working with diverse clinical concerns, including anxiety, depression, trauma and PTSD, BPD, grief, relationship and interpersonal issues, and parenting. A special interest, based on her research in graduate school, is exploring concerns related to perfectionism, trauma, and shame.
Laura provides an integrative approach to psychotherapy in order to offer client's personalized therapeutic care. She endorses an attachment-based psychodynamic approach that incorporates facets of mindfulness, self-compassion, cognitive behavioural therapy (CBT), and dialectic behaviour therapy (DBT).
Laura completed her MA program at Saint Paul University, Ottawa, Ontario and joined the Resiliency Clinic in January 2021.
Services available in-person or virtually (video or telephone). Evening availability.
Burnout, work related stress treatment available for adults (18+).