Believes in the value of learning and partnering with clients for true empowerment, connection, and growth within the therapeutic setting.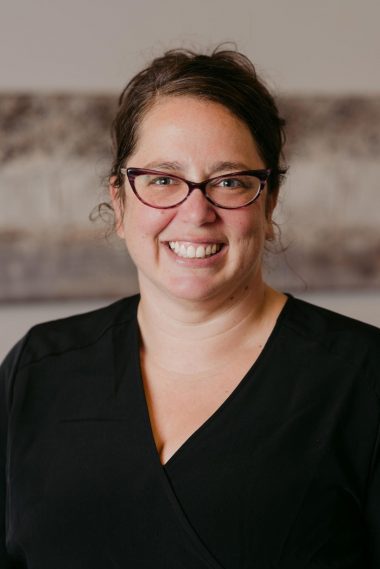 Registered Social Worker, Psychotherapist
As a Registered Social Worker/Psychotherapist Shauna is ready to connect with anyone who is experiencing difficulties or stress. She has a special interest in grief and loss, mental health and wellness, parenting and diabetes distress while always supporting clients to develop a new road map to move forward.
Shauna holds a Bachelor of Social Work from King's University College and a Masters of Social Work from McGill University (2004). During her postgraduate studies, she specialized in grief counseling with particular interests in grieving and overcoming losses associated with health conditions and life transitions.
With a wide range of experience, Shauna is able to pull from her training and knowledge to tailor an approach in collaboration with clients to suit their needs and situations that are grounded in evidence-based practice. This may include aspects of Cognitive Behavioral Therapy, Acceptance and Commitment Therapy, Motivational Interviewing, Mindfulness, Self-Compassion, Grief and Loss Counseling, and Chronic Disease Self-Management Strategies.
Shauna's private practice is supervised by Michelle Sorenson M.Ed., Clinical Psychologist.
To learn more about Shauna visit her website at https://therapywithshauna.ca or send her an email at hello@therapywithshauna.ca to connect.
Treatment available for adults (18+).