Specialized in Mindfulness-Based Interventions in therapy with a holistic approach.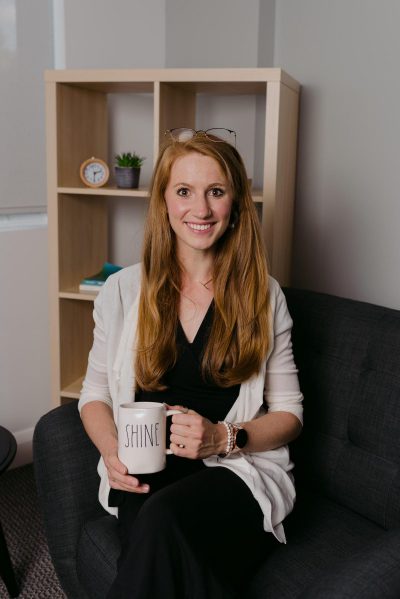 Registered Psychotherapist
Tesia Bryski is a Registered Psychotherapist who specializes in Mindfulness-Based Interventions in Therapy, including Mindfulness-based Symptom Management, Mindfulness-integrated Cognitive Behavioural Therapy, and Mindful Self-Compassion.
She is an active practitioner, student, and teacher of mindfulness and meditation, and believes in a holistic approach to psychotherapy. Tesia approaches therapy through a warm and compassionate framework. She focuses on treating generalized anxiety, grief, trauma (PTSD and c-PTSD), relationship dynamics, work-related stress, and burnout. Tesia offers psychotherapy in person, video sessions, and phone counseling to youth, teenagers, and adults.
Tesia is a certified MBSM teacher through the Ottawa Mindfulness Clinic and is a Registered Yoga Teacher (RYT-200) with the Yoga Alliance. Tesia integrates meditative and yoga practices in therapy. Tesia has additional training in meditation, Trauma-Informed Mindfulness, and Trauma-informed Yoga. She leads workshops in Mindfulness for the Workplace, Burnout Resiliency, among many other subjects. Tesia offers workshops for the Public Service and for private organizations.
Services available in French and English | Evening appointments available.
Treatment available for adults (18+).