Welcomes you just as you are in a warm and compassionate space.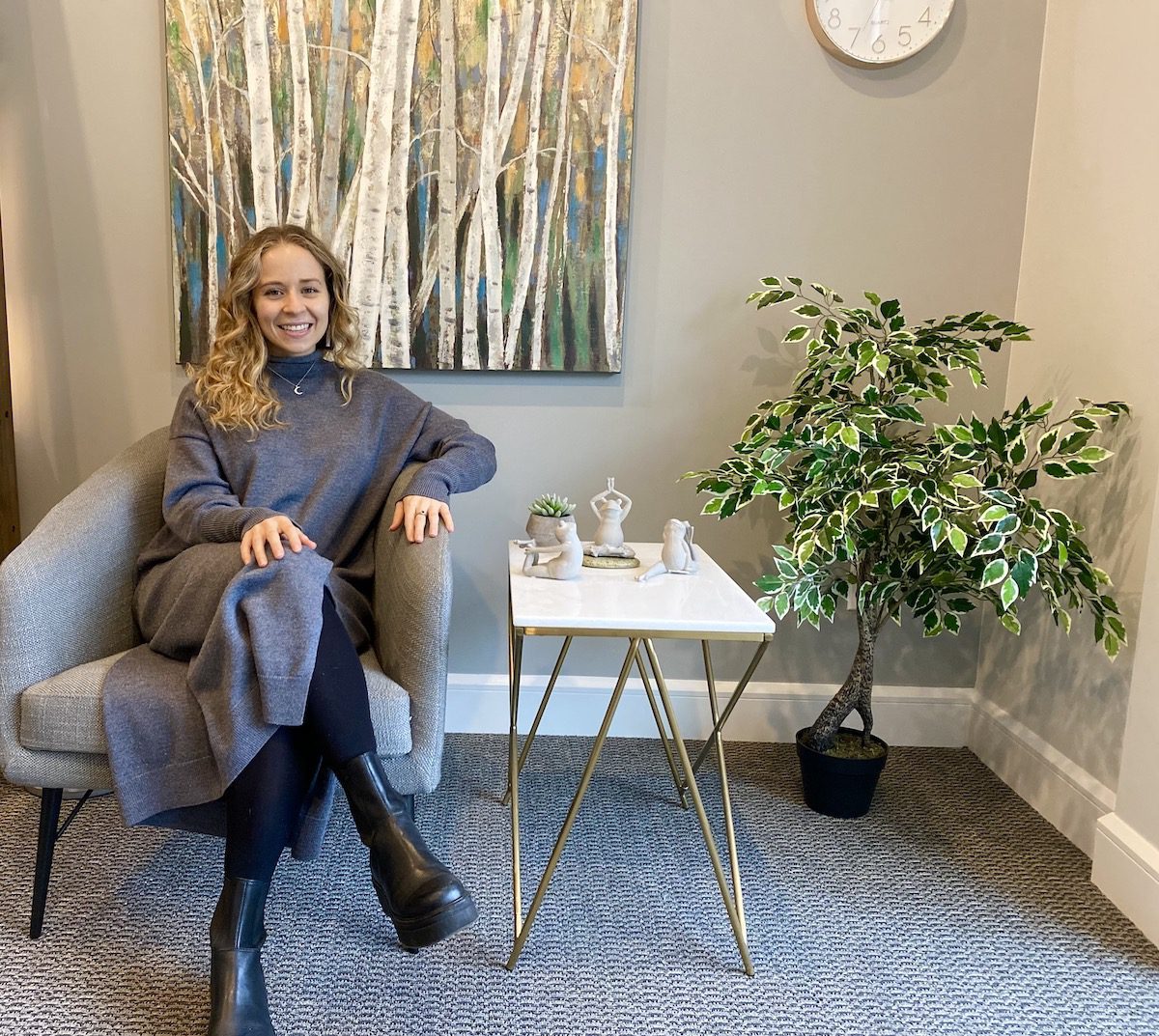 Registered Psychotherapist (Qualifying)
Chantal (she/her) believes healing is a lifelong journey of becoming. One day at a time, becoming who we were always meant to be. Inspired by the compassionate teachers who showed her the way forward, she dedicates her time and energy helping others find their way, too.
Chantal offers a non-judgmental space for you to express yourself freely. With the willingness to be vulnerable, you can peel back the layers of suffering and let your light shine through. Most importantly, Chantal hopes this space can help you feel seen, heard, empowered, valued, and cared for.
She is an active practitioner, student, and teacher of yoga, mindfulness, and meditation. With a holistic approach to psychotherapy, Chantal believes in working together with her clients to move towards desired goals and increase wellbeing. She specializes in treating anxiety, depression, personality disorders, trauma (PTSD and c-PTSD), grief, interpersonal issues, burnout, and work-related stress. She also integrates the dimensions of culture, and spirituality/religion when appropriate.
Chantal is a Registered Psychotherapist (Qualifying) with the College of Registered Psychotherapists of Ontario. In the context of her Masters degree in Counselling, Psychotherapy, and Spirituality from Saint-Paul University, she is pursuing her research thesis, evaluating the impacts a self-care program for trainee therapists combining yoga and journaling. She also received with the highest distinction a BA specialized in psychology from the University of Ottawa. Chantal has additional training and experience working with Dialectical Behaviour Therapy (DBT), Mindful Self-Compassion (MSC), and Compassion Focused Therapy (CFT). She also draws from Cognitive-Behavioural Therapy (CBT) and Acceptance and Commitment Therapy (ACT).
As the saying goes, "The journey of a thousand miles begins with a single step." – Lao Tzu
It would be a privilege to walk with you on your journey.
Services available in English and in French Treatment available for adults (18+) in-person, by video conference or by telephone